Home Automation is something that is rapidly growing in the Lower Mainland and has become a standard for new construction homes, apartments, commercial applications and just upgrading your existing system. It is all about saving time and money and giving you that cool factor. Press the HOME button as you walk in the door, or set an automated schedule to turn on the lights, warm up the room as the TV turns on, or play your favourite music station. With the AWAY/VACATION button when you're leaving, you will make sure things get shut off.
With the lighting, TV's Stereo, HVAC, Irrigation, and pool controls we can set detailed schedules to save you money on a daily basis. With motorized blinds, we can retrofit virtually anywhere and they can help block annoying rays year-round with automatic privacy. With the right style, the blinds can give you a great R rating for your home, again saving you money. You can start with a small cost-effective single room and expand as you wish, giving you maximum flexibility.
Elan Flagship Experience
10+ Years Experience
24/7 Customer Support
Home Theatre
Lighting & Sound Control
Security Systems Popular Packages
Check out these popular home automation solutions. We Can also create customs packages to meet your specific needs.
Integrated Control
With a simple tap, touch, or drag on your phone, tablet, or keypad, you will have the ability to control the audio-video equipment, the lighting and shades, the climate throughout the house, as well as anything else that you can think of: Hot Tub, sprinklers, fireplace, and, yes… even the Coffee Machine.
Elan is a recognized leader in the home control and automation field. Being one of the first home automation company to embrace mobile technology, Elan understood that the customer experience could extend beyond the home and thus researched new possibilities in this field.
Over the years, their company has grown and their product has evolved but their goal remained the same. They've become the home automation brand of choice for the world's most luxurious homes, castles, and yachts.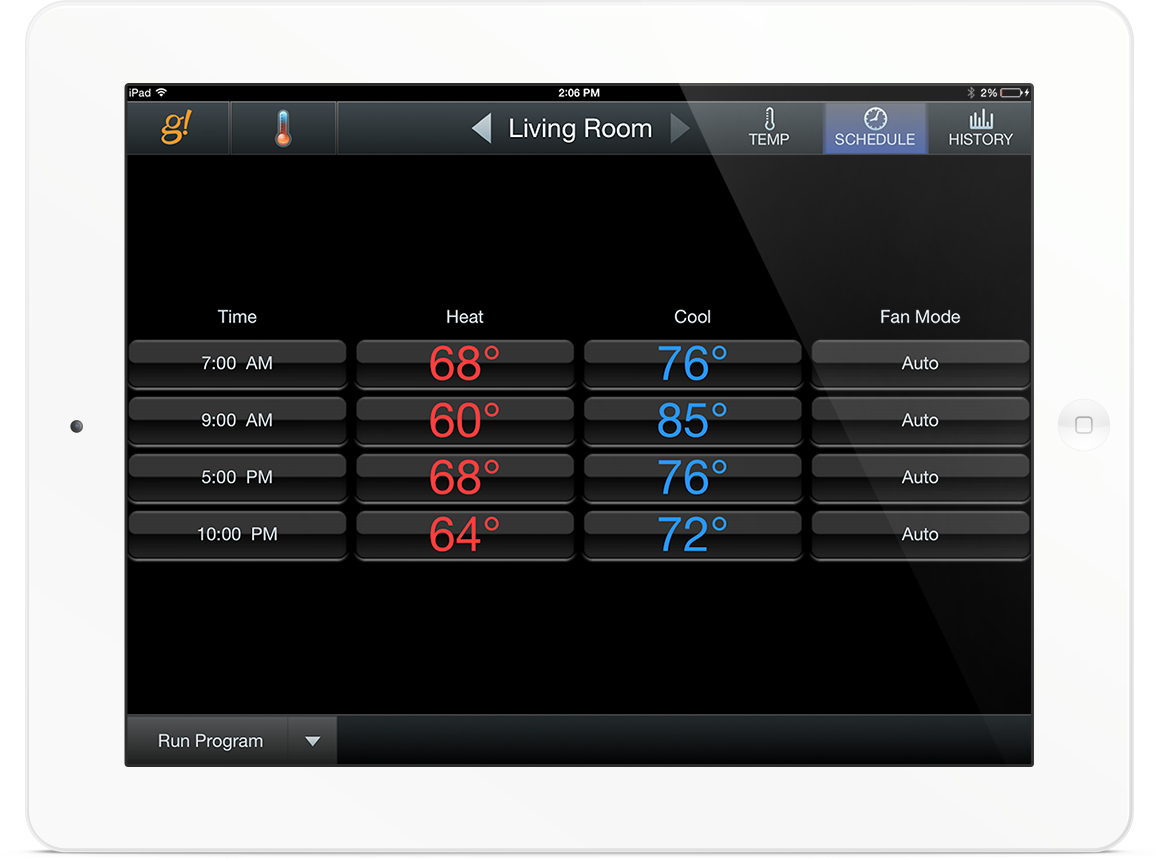 From home theatre to state-of-the-art home automation, RTI control systems fill your world with music, movement and light. Technology that used to complicate, now delights, and life is once again in harmony. This is the RTI-enabled home: an oasis where your needs are fulfilled through technology. Where devices adapt to your needs, rather than the other way around. And a world of pleasures can be summoned – instantly, effortlessly, with a simple touch.
RTI also offers the convenience and added security of video intercom on an assortment of products including in-wall and countertop touch panels – even the T3x wireless remote control! Ideal for front door access, security gates, and room-to-room applications, this capability allows users to communicate between RTI interfaces and third-party devices such as door stations.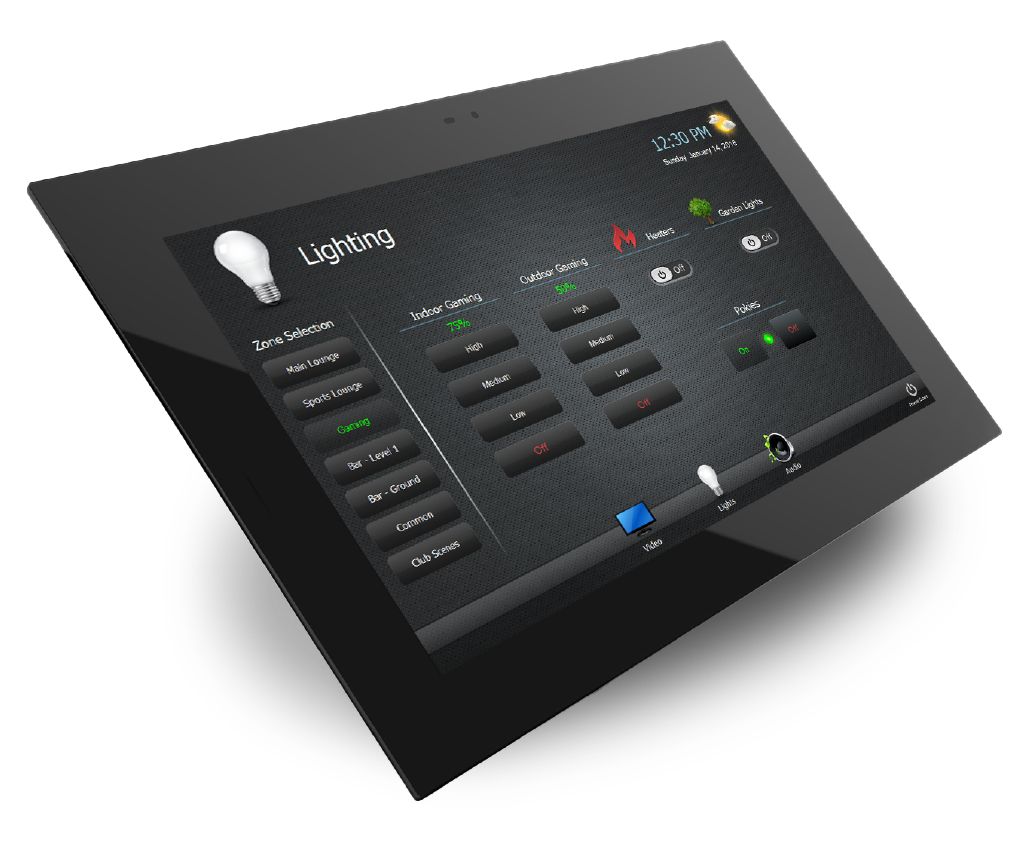 Going with standalone Whole House Audio, Sonos or Heos has you covered. Using your smartphone, tablet, or dedicated remote, you can play and control music from any point in your house. Browse, select, and play: it is truly that simple to listen to your favourite album. Is it The Beatles, or Jazz, or maybe that old record you recently converted to MP3? A music system allows you to select what you want when you want.
Tired of your music collection? Use one of many integrated streaming services that deliver music straight into your home. What good is a system that you don't understand? Using the latest technology available, it is easy to control your music system. Moreover, by integrating this technology into your smartphone, tablet, or dedicated remote, it's been easier than ever to hold your music in your hand.

Light can transform any space in your home and now this can be achieved with the touch of a button. You can control the light and shade levels in a single room or throughout your whole home with a hand-held remote, wall-mounted keypad, tabletop control, with your iPad, or your iPhone.
Using wireless technology, whole-home systems allow you to dim the lights throughout your home to create ambiance and to save energy. You have the option to install discreet occupancy/vacancy sensors to ensure lights are turned off when rooms are not occupied.
Heating and cooling account for more than 40% of a typical home's energy use. Controlling temperature with a programmable thermostat can help you save 16% of the energy used on HVAC.
Let light complement your mood and transform the way you feel. Think about how your mood changes when a drab, cloudy morning turns into a sunny day, and then that bright afternoon sun softens into evening dusk. You go from feeling lackluster to energized and then relaxed. The reason is light. Light not only changes the look of the day but also affects the way you feel.
Wouldn't it be nice to adjust the amount of daylight in your home to complement your mood and even transform it? With Lutron, you have the power to do that. The press of one button can shape the lighting in a space to create the perfect atmosphere for any activity.